Cash Management
Manage funds efficiently and effectively at any scale !
Businesses of any size are in need of reliable end-to-end cash management tools to better understand and monitor their financial positions at any time
What do we offer ?
Worldline Cash Management is a powerful tool for analyzing the company's financial position and make fast and informed business decisions.
Our solution has been designed following the three pillars below :
Connect : based on our Account Information Services (AIS), we are able to aggregate financial information from multiple bank accounts,
Analyze : a rich set of features enabling to compute cash positions in real-time and to operate mid & long terms forecasts to stick to your liquidities goals,
Optimize :  offering concreate ways to act on your cash positions through money sweeping (usage of Payment Initiation Service) or credit subscription for instance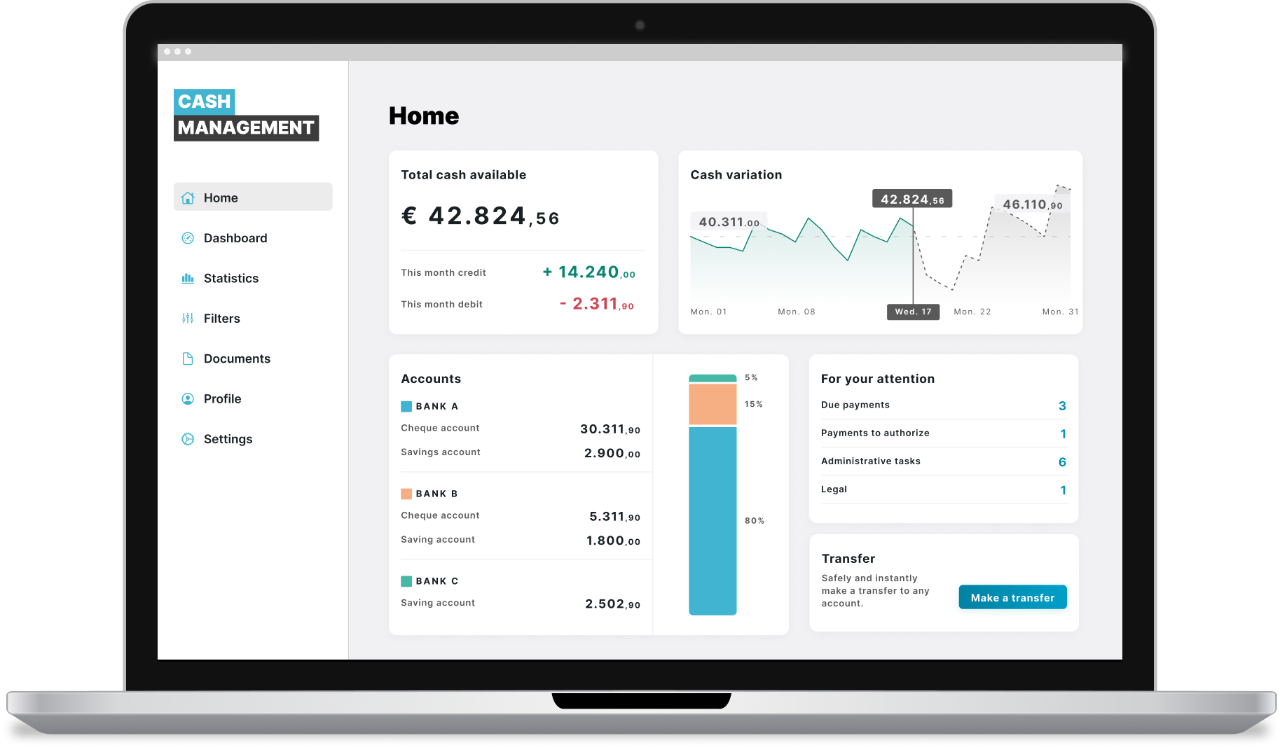 Cash management which benefits ?
For end-users
Cash flow with accuracy and in real-time
Greater control and visibility thanks to an aggregated view on balances
Save time and resources via an intuitive user interface
Faster payments and access to funds
For bankers
Enrich your offer to SMEs and corporates 
Meet your clients digital demands
Optimize your credit risk assessment
Boost the subscription of your financial products
Want to find out our API(s) ?